Trent Hutton is a Canadian sculptor known for monolithic concrete works with a focus on natural imagery.
Using a variety of construction-based materials, he's created large-scale public art, designer rock environments and sculptural features for public institutions, corporate clients and private collectors in Canada, the United States, Cayman Islands and Trinidad.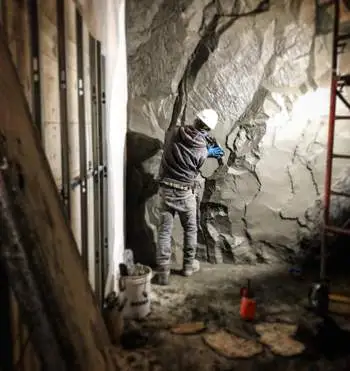 Born in Edmonton in 1977, Trent first began sculpting concrete environments in Whistler, British Columbia in 2002. He went on to hone his self-taught skills and study advanced sculpting techniques at various studios in Toronto.To service a growing number of residential and commercial clients on the west coast, he moved to metro Vancouver in 2004 and established his company, Wavestone Sculpture.
How did you start your career in artificial rocks industry, what made you interested in it?
Honestly, at first I was never interested in the artificial rock industry.  I had been painting and sculpting since I was a child.  I wanted any job that was creative and I found a rock sculpting position in the paper and at the time it was better than working at a coffee shop.  For me, sculpting rocks was a side job for years that I never intended to take seriously.  Then as I got older I realized that if I wanted to live in the Vancouver area (second least affordable city in the world) and own a house and have a family, I needed to make more money.  So I started my own business and at that point I got interested in the industry and took it seriously.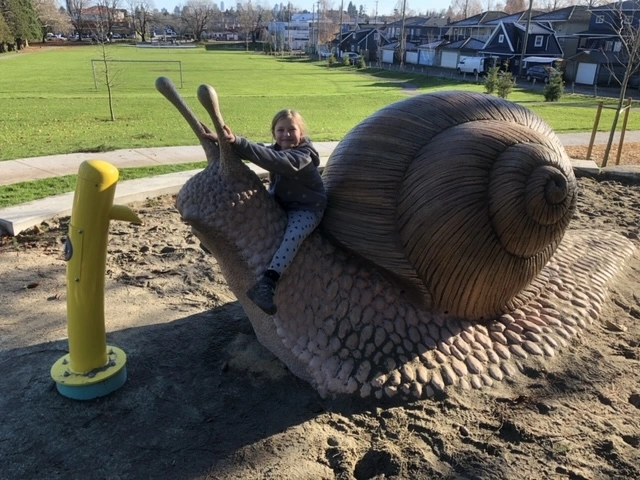 What do you consider to be the most important when you run a rock work project, to make your rocks as much realistic as possible?
I can tell you from twenty years experience that all the best planning in the world won't make your rock work more realistic. If you're free sculpting, you need professional artists with years of sculpting and painting experience to make the rock work realistic. This isn't a trade, this is primarily art using construction materials and building techniques. You have to put in the time and learn how to sculpt and paint. If you haven't put in the time or can't find any good artists – then you have to cast molds of rocks. But even so, you still need someone with a good eye to put that panel work together so it doesn't look blocky or totally off in the geology. Pro rock work is more than surface texture.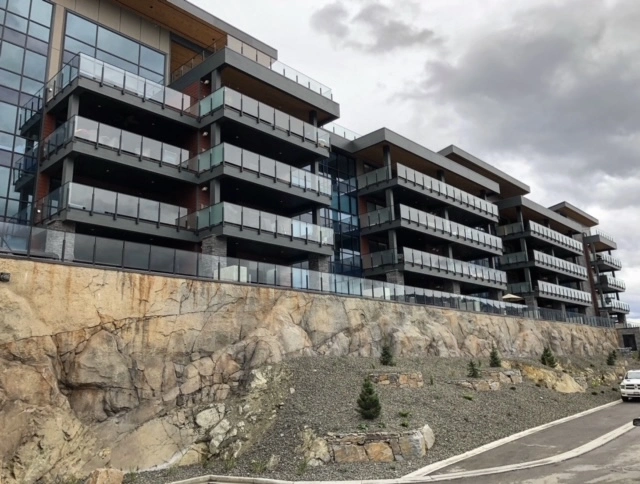 Does the designs are coming from your hands and where do you get an inspiration for a new projects?
Every project has different design requirements from retaining walls to pool grottos to museum dioramas. I take my lead from what the overall design intention is and then match the most realistic geology to the design. Overall planning is set by client budget and requirements. Some of my clients are confident from reviewing my portfolio of work and they don't require any planning. Other clients are working on projects with many stakeholders and have a more complicated approval process therefore requiring more planning. I provide whatever service my clients need but I do point out that if they can reduce the planning/design stage it will maximize their budget for the actual product.
Do you see any difference in terms of approach to a projects for a ZOOs, amusement parks or public / private contracts?
Absolutely. This has been learnt over time. It's all about understanding what the professional expectations are within each market. The industry expectation for an amusement park is 100% different than a luxury residential feature.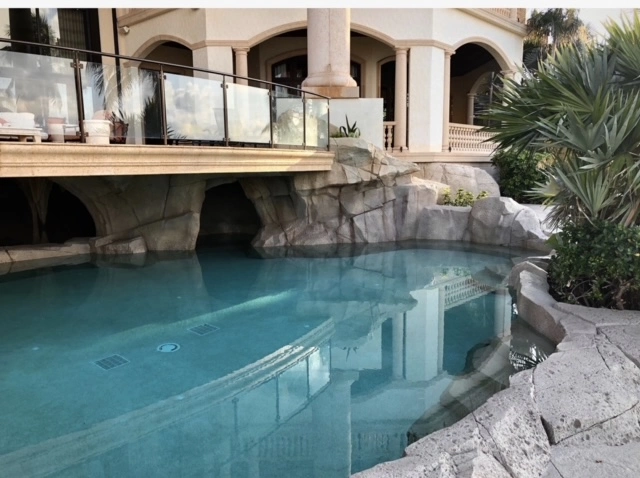 Do you spend time on experimenting and improving your technique, and what impact it has when you do artificial rocks?
I am always experimenting, researching and trying to improve realism and production speed. I try new tools, new materials and I build my own sculpting tools. This has dramatically changed my business over the years. My production speed and quality is night and day from where it used to be fifteen years ago. Good tools will improve your production which is incredibly important but they will not improve your talent.
What do you think about today's ways of making artificial rocks and is there anything which you would like to change or improve?
There are so many different ways to make artificial rocks in 2021. You can cast molds, you can free sculpt, they can be concrete, polyurethane hard coat, fiberglass, rubber, urethane foam or acrylic. I think the most important factor is to determine where your skills and interest are the strongest and match that to your business approach.
Personally, I'd like to see more development in specialty sculpting mix designs that blend epoxy and cementious materials for vertical applications.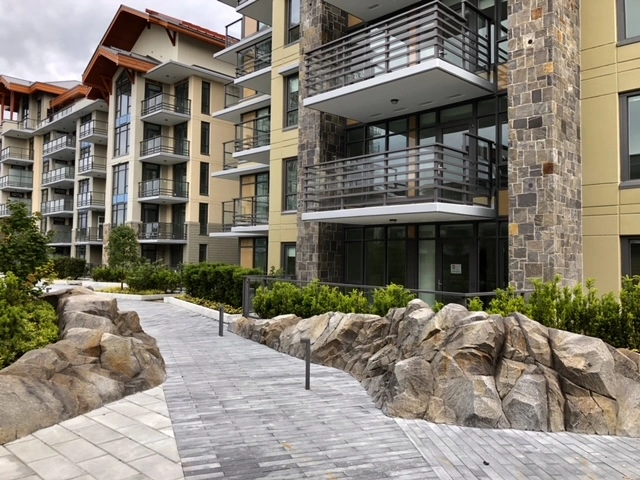 Rock work projects usually are too big to be handled by a single person. How do you select right people to work with you, and what are the most important skills for you?
I first look at scale and schedule. Then I determine the manpower I'll need to complete the project on time. The most important factor I'm looking for when collaborating with other qualified artists is a solid professional portfolio. Anyone else I'm hiring can be totally green with no experience at all. I've done this on multiple projects for years now. I use technology to eliminate the need for experience. I can take green horns in one day and have them as productive as guys who have been doing this for years because I put the right tools in their hands and remove outdated building techniques. These tools are very expensive but they are less expensive than experienced labour costs for an annual cost comparison. You need to be operating at a certain level for this to balance out properly.
What are the most interesting projects you have participated in, and in which are you most proud of?
The most interesting projects I've done were in Grand Cayman and in Trinidad. I absolutely loved these experiences. In contrast to North America, these countries live at a pace I prefer. They exist on island time, which in my opinion is closer to a healthy human time. Our work was still productive but the overall stress level wasn't there like it is in North America. Maybe it was just the warm climate, the tropical breeze or beers on the beach after work but the live/work ratio was in balance for the first time in my life. It's something I aspire to achieve on all my projects now.
The project that I'm most proud of was my first public art commission titled "Translake". I used the same methodology as I do to produce rocks but instead sculpted a giant frog. I'm happy with how the sculpture turned out but the real satisfaction was being supported by the arts community and somewhat justifying my relevance as a 'real artist'.